This years Call Of Duty game could be the Black Ops IV: Report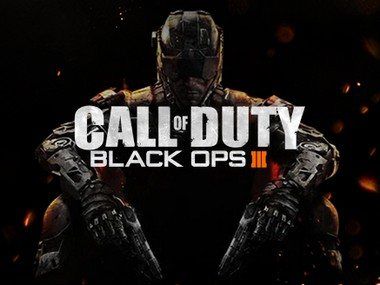 NBA star James Harden is helping launch the marketing campaign for Call of Duty: Black Ops IV via a baseball cap logo, according to an anonymous source. Houston Rockets shooting guard James Harden arrived for the March 6 match against his old team wearing a baseball cap emblazoned with a logo for the new Call of Duty game.
Wearing a jungle camouflage tracksuit, "The Beard" was also seen topped with a black baseball cap bearing an orange, four-stripe shield design, as seen by the ESPN and NBA feeds.
Its styling was comparable to the three vertical bars of 2015's Call of Duty: Black Ops III, a connection confirmed by one of Kotaku's insider contacts. Eurogamer corroborated the report.
Games in the Black Ops sub-series have so far encompassed a 100-year timespan, from the Cold War 1960s in the 2010 debut era through 1980s subterfuge and 2025 near-future escapades in 2012's Black Ops II and then high-tech 2065 missions in Black Ops III.
After fans responded less positively to the sci-fi space backdrop of 2016's "Call of Duty: Infinite Warfare" and, by contrast, with enthusiasm for the World War I theme of rival franchise entry "Battlefield 1," Activision's annual juggernaut released Call of Duty: WWII in 2017 to critical praise and apparent commercial success.
Electronic Arts' Battlefield franchise is suspected to be in line for its own return to World War II in 2018, while Black Ops IV (or "IIII," per Harden's cap logo) makes near-future firefights the most likely Call of Duty target this time around. Recent entries to the Call of Duty franchise have been announced in late April or early May, with an early November launch arriving six months later.