Shifting Our Global Problem-Solving Focus From Symptoms to Cause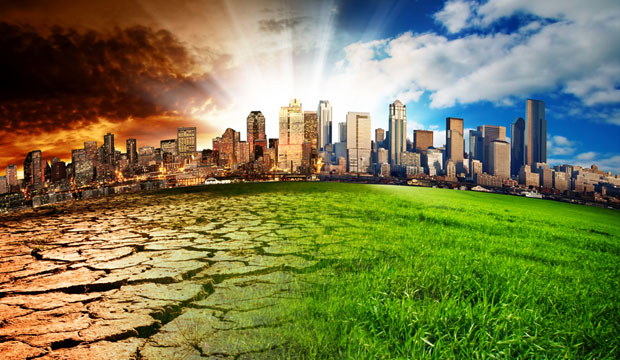 IBM's latest effort to solve global problems has evolved from a focus on catastrophic events, which increasingly are caused by climate change, to climate change itself. It is a huge jump to go from dealing with the symptoms of a problem, which generally is relatively easy, to dealing with the causes, particularly global scale. However, it is critical for a sustained impact that makes a real difference, as opposed to playing Whac-A-Mole with catastrophic weather events -- and increasingly losing the game.
As I write this, Facebook just canceled its F8 conference due to the coronavirus, which also has been loosely connected to climate change. (As pathogens get exposed to ever-higher temperatures, they evolve to become resistant to higher body heat, potentially making them more viral and deadly.) This possible connection highlights the broad implications of not dealing with the global climate change problem in a timely way.
I'll share my thoughts on IBM's Call for Code Global Challenge and then close with my product of the week: an updated version of my favorite travel noise-canceling headset, the Voyager 6200 UC from Poly (formerly Plantronics and Polycom).
Call for Code Global Challenge
IBM's Call for Code Global Challenge is a fascinating effort that is best targeted at large problems that no one company, or country for that matter, can overcome. Last year the focus was on coming up with apps that could be used by first responders to save lives.
The challenge operates all over the world, collecting solutions that work with open source software and pointing them at the problem. It provides awards and incentives that are leveraged to mount a global effort at a low cost with a meaningful global benefit.
IBM recognized that no company, no matter how large, can address global problems effectively by itself. No company on its own can afford to resource global efforts. IBM created what effectively is a contest, and then sought partners. Currently on board are organizations including Unity Technologies, Persistent Systems, Johnson & Johnson, Capgemini, Red Hat, Nearform, Bank of China, Morgan Stanley, Cognizant, Infosys, Arrow Electronics and the Clinton Foundation. Also joining the effort are influencers including Ellen DeGeneres, the Jonas Brothers, Sting and Morgan Freeman.
Project Owl is a solar-powered mesh network solution that provides connectivity when a natural disaster has destroyed the related infrastructure, or a remote location doesn't have it.