Xiaomi Mi TV 4 Review: Xiaomi doing an encore with this immense value for money TV offering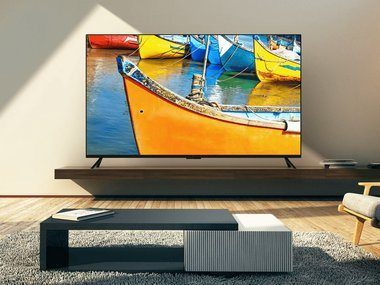 Xiaomi has been in India for close to four years now. Ever since its phones became popular, a lot of geeks have been following in amazement how Xiaomi had managed to sell Mi TVs which were feature packed, at such affordable rates in China. Every Xiaomi smartphone launch that I have attended since 2014, has seen a lot of journalists ask one common question to Xiaomi representatives.
"When is the Xiaomi Mi TV coming to India?"
And every time there used to be a common answer, along these lines, "We would like to focus and build up our existing smartphone catalogue and then maybe in the future when we are ready, we will get the Mi TVs as well."
Well, it took four years, and since the last couple of quarters, Xiaomi has been giving some tough competition to Samsung in the mobile phones arena. Guess the time couldn't have been more apt to introduce its much-awaited product category. We finally have the Mi TV 4 with us and it's been priced at Rs 39,999.
We will cut to the chase and say that this is a great price for the kind of features you are getting with the Mi TV 4. Yes, there are some issues, but the pros far outweigh the cons. So with that out of the way, read on for the in-depth review.
Build and Design: 8/10
The Mi TV 4 comes with an eye-catching design for sure. The highlight is, of course, the 4.9 mm thin edge which runs across the display. You don't even get smartphones which are that thin. And complementing the thin edges are thinner bezels that border the display. If there is a dark scene, for instance, you cannot differentiate between the bezel and the scene. It is a frameless design. Also kudos to Xiaomi for having a brush metal finish covering on the rear side of the TV in the top half.