Google has open-sourced the AI-powered tool responsible for its impressive portrait mode in Pixel 2 devices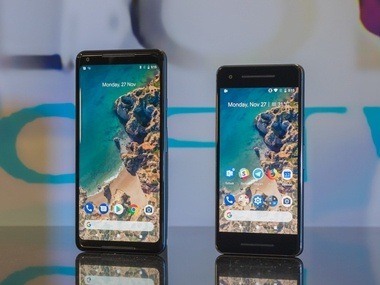 Software and search giant Google has open-sourced the artificial intelligence (AI) tool that is responsible for the impressive portrait mode in its Pixel 2 devices.
The Google Pixel 2 and the Pixel 2 XLThe Google Pixel 2 and the Pixel 2 XL
Google's flagship from last year, the Pixel 2 and the Pixel 2 XL pack an impressive camera.
The camera stood on its own with its single camera setup to beat the competition with was busy touting the importance and advantages of the dual-camera setup. Image testing website DxOMark awarded Pixel 2 the spot for the best camera in a smartphone last year.
While the good sensors are one part of the equation, with the Google Pixel series the AI plays an equally important part in making the camera provide the supreme image quality.
Now almost 5 months after the launch of the device, Google announced on its Google Research blog that it will be open-sourcing 'DeepLab-v3+', its "latest and best performing semantic image segmentation model".
To make things easier for everyone, this tool is responsible for identifying and then differentiating people or any object from the background for portrait mode-like results where a blur can be applied to the background layer.