Microsoft Cloud Security Event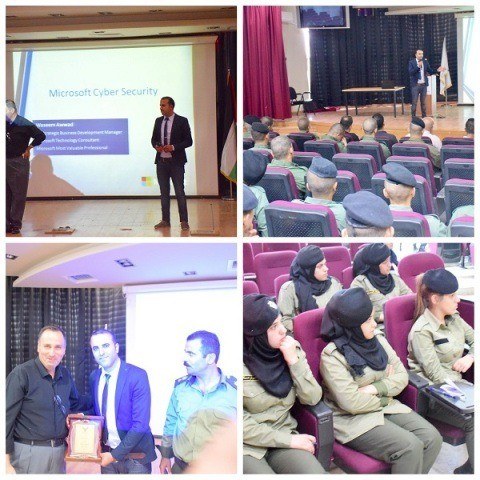 Microsoft Cloud Security:
Microsoft Cloud Security in Palestine, took place this month (May 2017), attracting security experts in the Palestinian Government to show and highlight Microsoft cloud technology and more focus on the security concerns . Microsoft Azure , Cloud and Datacenter Management MVP Mr. Waseem Awwad delivered advanced technical sessions to more than 150 attendees of professionals. The event is considered extremely valuable and impactful, and it was the first event in Palestine with such important hot topic.

A huge number business and deep technical questions regarding Microsoft Cloud technology has been professionally answered with POC.
Event Roadmap:
Information and Data Security
Security Strategy, Governance, and Operationalization
Architecting Secure Compute Solutions on Azure
Virtual Appliances and Security
How to Manage Encryption Keys for Your Cloud Apps with Azure Key Vault
Azure SQL Database Security
Understanding Virtual Appliances