Microsoft Azure Stack Event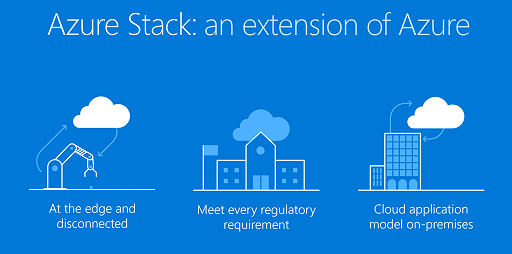 Oct, 2017
Microsoft Azure Stack Event
This event is a conference is geared towards IT Pros and developers who want to get the scoop on Microsoft Azure technology.
Microsoft Azure Stack is a new hybrid cloud platform product that enables your organization to deliver Azure services from your own datacenter to help you achieve more. Get the power of cloud services, yet maintain control of your datacenter for true hybrid cloud agility.
Azure Stack can help you in making your Hybrid Cloud strategy a reality.
Speaker: Mr. Waseem Awwad (MVP - Microsoft Azure).
Microsoft Azure Stack Featrues:
Extend Azure on-premise with Azure Stack
Adopt consistent application development
Run Azure services on-premises
Improve operational excellence with purpose-built systems
Pay only for what you use