Microsoft Cloud Community Meetup – Palestine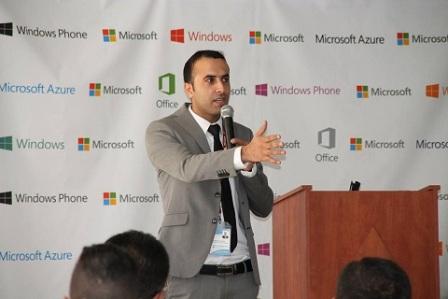 Dec, 2017
Microsoft Cloud Community Meetup – Palestine
Under leadership of Mr. Waseem Awwad (MVP – Microsoft Azure), Microsoft cloud community met this month (Dec, 2017) to discuss and share Microsoft Cloud latest technologies and news.
The event hosted group of IT pros, developers and experts where Mr. Awwad presented the latest Microsoft cloud technologies and tools, with hands on training along with demos and POC.
The event considered valuable and attracted huge number of Tech community members.
Event Topics:
Identify suitable apps for the cloud.
Identify services and capabilities that Microsoft Azure provides.
Use Azure portals to manage Azure services and subscriptions.
Use Windows PowerShell to manage Azure services and subscriptions.
Use Azure Resource Manager to manage Azure resources.
Use Azure Resource Manager to manage Azure resources.
Overview of Azure networking
Implementing and managing Azure virtual networks
Configuring Azure virtual networks
Configuring Azure virtual network connectivity
Overview of Azure networking in an infrastructure as a service (IaaS)