Microsoft Cloud Day – Palestine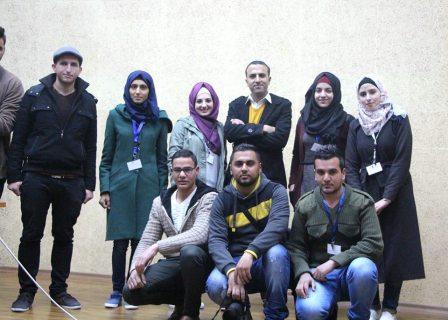 October, 2018
Microsoft Cloud Day – Palestine: is a free conference aimed to unite all Azure enthusiasts in Palestine regardless of their experience.
Azure Day Palestine is held for the third time and provides you with a rich program packed in just one day.
Azure Day is designed to educate users with no prior experience on how they can get value from using Azure. It does not matter if you are an IT Pro, Developer, or Project Manager.
Showcasing the versatility of Microsoft Azure via a range of demonstrations, discussions and practical, applicable workshops. The event included POC, and hands training on Microsoft Azure.

Speaker: Mr. Waseem Awwad (MVP Azure).
Event Topics:

Cloud technology overview
Overview of Azure
Managing Azure with the Azure portal
Managing Azure with Windows PowerShell
Managing Azure with Azure CLI
Overview of Azure deployment models
Managing and monitoring Azure resources