'Fortnite' publisher adds a dozen store exclusives: 'The Outer Worlds'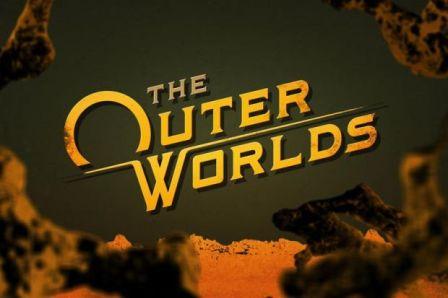 Epic Games continues to disrupt online PC gaming retail with 12 more titles set for some form of Epic Games Store exclusivity, while revealing sales data for debut preferential release, Metro: Exodus.
The developer and publisher behind hit mobile, console and computer game Fortnite is leveraging its newfound wealth to establish itself as a PC gaming store.
The PC edition of highly anticipated sci-fi role-playing game The Outer Worlds is now exclusive to Epic and its studio's new owner, Microsoft, and won't be appearing on the Steam store for the first year of its availability.
Its publisher, Take-Two Interactive label Private Division, has also tied up a deal with Epic concerning the ambitious life on earth sim Ancestors: The Humankind Odyssey, which is likewise a one-year exclusive for the Epic Games Store.
Other named upcoming releases now making their home on the Epic store are Control, Journey to the Savage Planet, Dauntless, The Cycle, Afterparty, The Sinking City, and Spellbreak, with the contentious move of Phoenix Point from multi-store to Epic Games Store availability also reconfirmed.
The Epic Games Store launched in December 2018 and, through a combination of lowered sales commissions, exclusive deals, and regular giveaways, has been growing its presence since.
A presentation at the 2019 Game Developers Conference provided the platform for Epic to bolster its position with the news that Metro: Exodus sold 2.5 times as well over its first week on EGS as predecessor Metro: Last Light had done on Steam, another stat sure to feed the cycle of publishers swayed by Epic's financial terms in concert with Ubisoft's apparent approval.
In contrast to the standardized 70/30 cut of sales, Epic offers publishers an enticing 88% share of revenue, even if other basic features such as search, friends lists, wishlists, user reviews and discussion spaces are not yet active.
Epic also presents its storefront to millions of computer-based Fortnite players, and attracts newcomers through prestige game giveaways on a 14-day rotation; its Store population is currently tallied at 85 million, Epic said.
It would be partnering with bundle site and authorised game code reseller Humble to allow the sale of Epic Game Store activation codes through the Humble Store; Epic would receive no revenue for those sales. – AFP Relaxnews